PAST DRAW
Draw 4B pool night 2016 17 October 2016 - 17 October 2016
17 October 2016
First Trio
Kristian Larsen * , Paul Buckton † , Rohan Evans †
Second Trio
Jess Quaid * , Aaron Longville * , Inda Yansané !
*
Indicates confirmed player
†
Indicates substitute player
††
Indicates guest musician
!
Indicates re-drawn replacement for unavailable player.
Regular Pool Drawn Trios/Workshops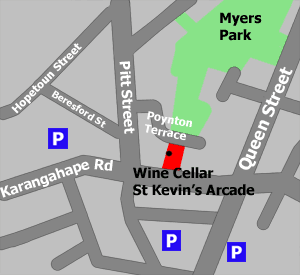 Pool Night: 8pm Every Monday
Workshop: 7:30pm Usually the first tuesday of the month
Where: The Wine Cellar, St Kevin's Arcade (down the steps), Karangahape Road

The Wine Cellar is generally a hotspot for alternative music and art.